South Florida Home Remodeling & Interior Decorating
The process of selecting and sourcing furnishings, in order to space plan and stage those furnishings within a specific space.
Interiors By Michael J., a reputable Interior Decorator in Davie, can handle any project, no matter how extensive. There are many different designs available. We can accommodate whatever style you desire, whether contemporary chic, modern chic, electric, or classy classic. We have the know-how to design the appropriate living area, bedroom, duplex, kitchen, or villa with the perfect furnishings for you. We pay great attention to planning and implementing our interior decorating solutions to guarantee that they precisely fit your needs. Our first consultation will be virtual through FaceTime or Zoom app. Once hired, we will make a site visit for the day. Measure, review plans, finishes and needs.
With years of expertise in interior decorating, IBMJ is a well-known Interior Decorator in Davie. Since we have many more local vendors to pick from than on the West Coast, we are more than delighted to shop with customers locally in SFL if they want to make a trip. We provide comprehensive presentations that include shopping links, PowerPoint decks, floor plans, and renderings (if purchased and needed). After that, we place an order and travel for the installation/staging day. Naturally, many journeys may be required owing to lead times.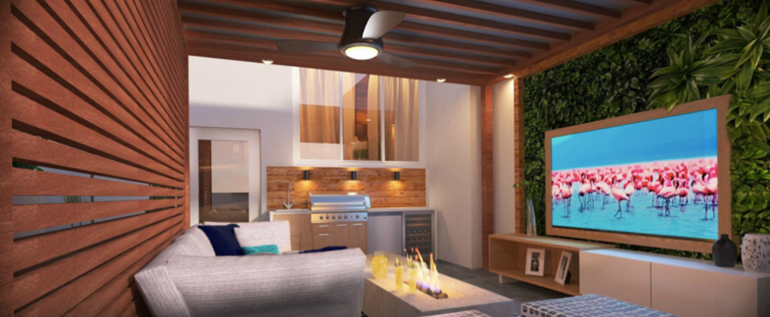 As a sought-after Interior Decorator in Davie, we bring life to your space and help you connect with your surroundings in a meaningful way. We aim to bring balance and harmony to the design of each room, using unique decorative elements and furniture to capture your soul. From the first design concept to the finished product, we can work with you from beginning to end. We can also advise you on how to accomplish your objectives effectively. Every design, in our opinion, ought to be unique to each customer. Therefore, our interior home decorators pay attention to your goals, ambitions, and lifestyle preferences to create a solution that reflects your individuality.
Interiors by Michael J. is determined to stay with their clients as a source of confidence and organization throughout this process. Our ultimate goal is to guide you through the completion of your home while achieving the aesthetic you and your family are engaged in and looking for in your space. IMBJ designs for a variety of styles and aesthetics by applying the same design, business and ethics principles to each and every client across the board.