South Florida Home Remodeling & Interior Decorating
The process of selecting and sourcing furnishings, in order to space plan and stage those furnishings within a specific space.
We at Interiors by Michael J. are known for going the extra mile for our clients while keeping our focus on building lasting relationships. We are professional Interior Decorator in Fort Lauderdale to make a living space that you will love. Our first consultation will be virtual through FaceTime or Zoom app. From assisting you in picking the best wood that will be apt for the furniture in the living space to choosing the best decorative elements for giving your home an aesthetic look, we take care of everything. You can find aesthetics, functionality, and simplicity in all our projects. We have worked on many dream projects, including master bedrooms, modular kitchens, foyers, living spaces, and bathrooms, emphasizing quality craftsmanship, originality, and exceptional interior decorating services.
We are among the Interior Decorator firms in Fort Lauderdale that you can trust to create beautiful home interiors, and our clients have nothing but positive things to say about our work. We are also renowned for our incredible design and décor options for bedrooms for children, home offices, study rooms, dining rooms, and so on. We guarantee that the design will be flowing and minimalistic, with beautiful accent walls, opulent finishes, pleasant color schemes, focus points, and clever textures. Choosing knowledgeable and trustworthy pros is the most crucial choice you will make about interior décor. At IBMJ, we guarantee that our team of talented interior designers will handle the design of your home.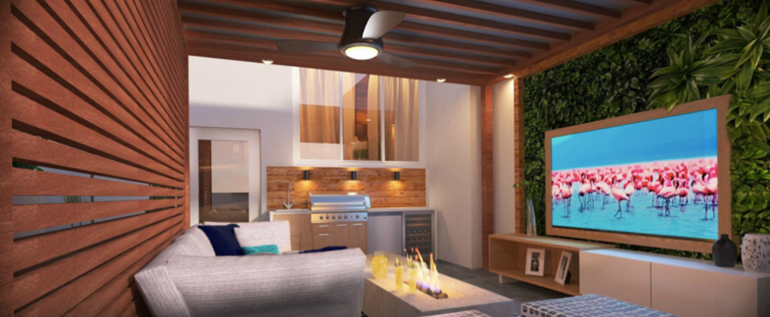 As your preferred Interior Decorator in Fort Lauderdale, we outfit your space with items you like. Right from choosing the furniture, wall-coverings, accessories, rugs, and more. Our primary focus is to create an atmosphere within the home that aligns with the client's style. We are more than happy to shop with clients locally in SFL if they would like to make a trip, as we have many more vendors here locally to choose from than on the West Coast. We build full presentations with shopping links, slide decks, space plans, and renderings (if desired and paid for). Then we order and make a trip for installation/staging day. Multiple trips, of course, if necessary due to lead times.
Interiors by Michael J. is determined to stay with their clients as a source of confidence and organization throughout this process. Our ultimate goal is to guide you through the completion of your home while achieving the aesthetic you and your family are engaged in and looking for in your space. IMBJ designs for a variety of styles and aesthetics by applying the same design, business and ethics principles to each and every client across the board.