South Florida Home Remodeling & Interior Decorating
The process of selecting and sourcing furnishings, in order to space plan and stage those furnishings within a specific space.
If you are looking for a reliable Interior Decorator in Ft Lauderdale, look no further when you have Interiors by Michael J. at your service. With over ten years of experience in the industry, we believe that an individual's home reflects their personality and innermost desires. We can assist you in designing spaces that represent you. Sometimes, you need new furniture and decorating elements to give your home space a new branded look. A lot goes into planning a home, from coordinating paint colors to including tiny details like floor rugs and accent lighting. A little expert design may go a long way to create a house you adore. The initial consultation will be virtual via Zoom or FaceTime, and once you us on board, we will make a site visit to measure and review the plans, finishes, needs, and requirements
As an acclaimed Interior Decorator in Ft Lauderdale, we create some of the most trend setting home spaces with the right furniture and decorative items. Our interior decorating experts blend flawless interior details, one-of-a-kind furniture, and cutting-edge artistry to bring your vision to life. We design an experience for your senses and do it all with unmatched execution and expertise. We help you create spaces that truly reflect you with our unique and timeless design concepts.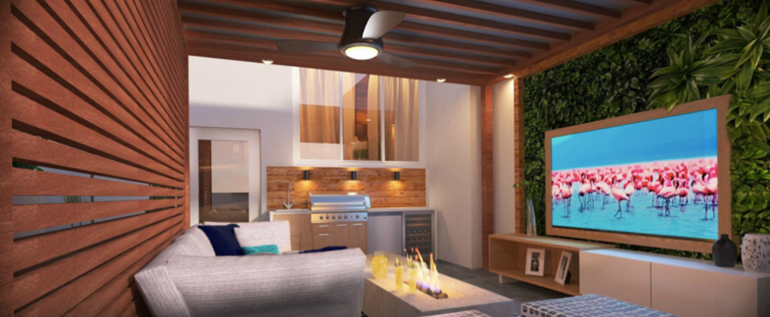 You can always rely on IBMJ if you are looking for a reliable Interior Decorator in Ft Lauderdale. We are more than happy to shop with clients locally in SFL if they would like to make a trip, as we have many more vendors here locally to choose from than on the West Coast. We build full presentations with shopping links, slide decks, space plans, and renderings (if desired and paid for). Then we order and make a trip for installation/staging day. Multiple trips, of course, if necessary due to lead times. Give us a call to know more about our interior decorating services.

Interiors by Michael J. is determined to stay with their clients as a source of confidence and organization throughout this process. Our ultimate goal is to guide you through the completion of your home while achieving the aesthetic you and your family are engaged in and looking for in your space. IMBJ designs for a variety of styles and aesthetics by applying the same design, business and ethics principles to each and every client across the board.