South Florida Home Remodeling & Interior Decorating
The process of selecting and sourcing furnishings, in order to space plan and stage those furnishings within a specific space.
With over ten years of experience in the industry, Interiors by Michael J. - your choice of Interior Decorator in Southwest Ranches, has been providing professional and customized interior decorating services. An interior decorator is more of a personal stylist for your home space. You can always rely on us if you want to create an atmosphere within the home that aligns with your unique style. The first consultation is always virtual on either FaceTime or Zoom. Once hired, we will make a site visit for the day: measure, and review plans, finishes, and needs.
As a reliable Interior Decorator in Southwest Ranches, we are more than happy to shop with clients locally in SFL if they would like to make a trip, as we have many more vendors here locally to choose from than on the West Coast. We build full presentations with shopping links, slide decks, space plans, and renderings (if desired and paid for). Then, we order and make a trip for installation/staging day. Multiple trips, of course, if necessary due to lead times. To make existent spaces more visually acceptable, interior decorating comprises the application of decorative accents and aesthetics.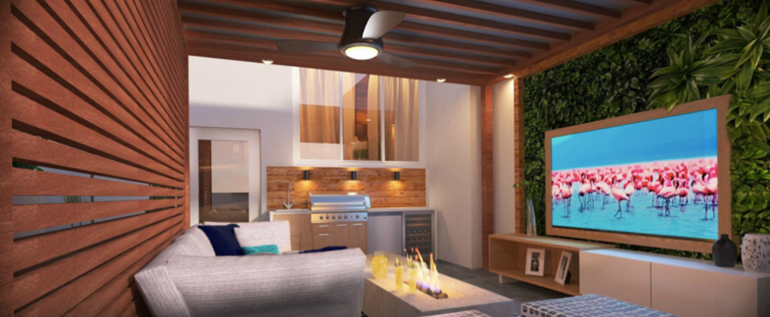 The focus of IBMJ as a reputed Interior Decorator in Southwest Ranches is on decorative components, including furniture, accessories, and color schemes. It doesn't discuss the space's use or its architectural or external aspects. To build and upgrade their present area, interior decorators collaborate with their clients to determine their likes, dislikes, color choices, and budget. A decorator may acquire soft furnishings after they know the style their clients desire to attain. Creating an inspirational environment entail choosing the right colors, furniture, fabric, carpets, wallpapers, and accessories.
Interiors by Michael J. is determined to stay with their clients as a source of confidence and organization throughout this process. Our ultimate goal is to guide you through the completion of your home while achieving the aesthetic you and your family are engaged in and looking for in your space. IMBJ designs for a variety of styles and aesthetics by applying the same design, business and ethics principles to each and every client across the board.