South Florida Home Remodeling & Interior Decorating
The art or process of designing the interior decoration of a room or building.
Interiors by Michael J. offers Interior Design in Hollywood Beach, providing designs for whole home transformations as well as single space designs. We start with a free consultation via Zoom or FaceTime to learn more about your project before we schedule a site visit to collect detailed measurements in order to finalize your design. Whether you are remodeling, building a new home, or refreshing your space, our team is here to provide expert guidance to create beautiful, functional designs that suit your needs.
Planning your project is easy with dedicated services for interior design in Hollywood Beach, and Interiors by Michael J. is here to deliver outstanding results. Selecting high-quality materials and distinctive fixtures such as sinks, vanities, faucets, cabinetry, lighting, and more, clients are welcome to accompany us as we visit our trusted trade vendors. We will guide you through every step of the process, offering a la carte design services including full presentations with shopping links, slide decks, renderings, and space plans.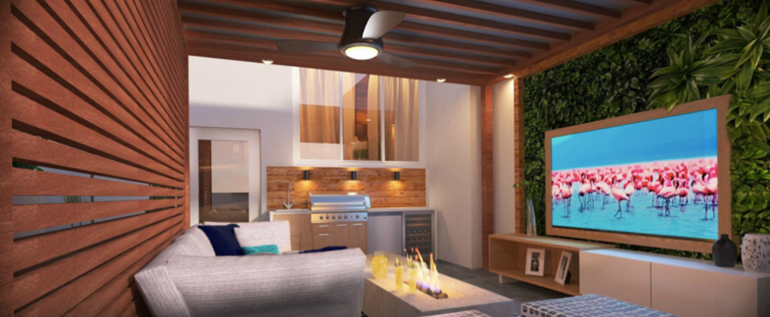 Your choice for interior design in Hollywood Beach, our team is your liaison through this process, ensuring that the design scheme is properly implemented by working with your Contractor or Architect if there is one involved in the project. We handle the ordering of your design package, tracking product availability and lead times in order to schedule an installation day or days as necessary. From the initial consultation through installations, learn more about Interiors by Michael J. and give us a call today.
Interiors by Michael J. is determined to stay with their clients as a source of confidence and organization throughout this process. Our ultimate goal is to guide you through the completion of your home while achieving the aesthetic you and your family are engaged in and looking for in your space. IMBJ designs for a variety of styles and aesthetics by applying the same design, business and ethics principles to each and every client across the board.