South Florida Home Remodeling & Interior Decorating
The process of selecting and sourcing furnishings, in order to space plan and stage those furnishings within a specific space.
Interiors by Michael J. is a well-known Interior Designer for Miami Beach celebrated for creating sophisticated interior decor that seamlessly blends traditional and casual elegance. Our team shares a deep passion for crafting interior designs that reflect the homeowner's interests and personality. We excel in harmoniously combining textures and colors to create visually pleasing spaces. Upon choosing to work with us, we will schedule an on-site visit to take measurements and assess the plans, finishes, desires, and specific requirements. To kickstart the process, the initial consultation will be conducted virtually through Zoom or FaceTime.
Our services cater to clients seeking a more streamlined approach to interior design, focusing on the artful rearrangement and enhancement of their existing furnishings and accessories. We have earned a reputation as the preferred Interior Designer for Miami Beach clientele. Whether you're looking to revitalize your window treatments, unify a room's decor, or reupholster your current furniture, our service is tailored for making smaller-scale interior improvements to your home. While home decoration can be a sizable undertaking, you don't have to tackle it alone.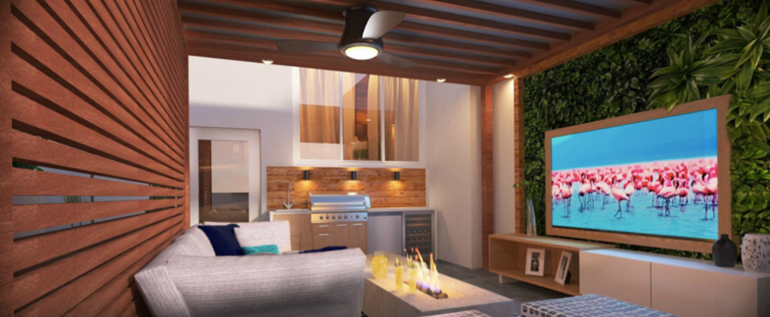 As your trusted Interior Designer for Miami Beach, we are here to guide you through the world of interior design possibilities, presenting a myriad of design options for your property. Given the abundance of local vendors in South Florida compared to the West Coast, we are more than thrilled to accompany our clients on local shopping trips should they wish to make the journey. Our services include in-depth presentations that encompass slideshows, shopping links, floor plans, and optional drawings for those who desire and are willing to pay for them.
Interiors by Michael J. is determined to stay with their clients as a source of confidence and organization throughout this process. Our ultimate goal is to guide you through the completion of your home while achieving the aesthetic you and your family are engaged in and looking for in your space. IMBJ designs for a variety of styles and aesthetics by applying the same design, business and ethics principles to each and every client across the board.