South Florida Home Remodeling & Interior Decorating
The process of selecting and sourcing furnishings, in order to space plan and stage those furnishings within a specific space.
Interiors by Michael J, your trusted Interior Designer in Miami, boasts over a decade of extensive experience in the field, providing specialized and expert interior design services. Our approach to interior decorating is akin to that of a personal stylist for your home, ensuring that the space we create truly embodies your unique taste and preferences. You can always rely on us to craft a home environment that reflects your individual style. Our initial consultations are conveniently conducted through virtual platforms like FaceTime or Zoom, ensuring seamless communication.
As a respected Interior Designer in Miami, we take pride in the wealth of local vendors available in South Florida, surpassing the options typically found on the West Coast. We are delighted to accompany our clients on shopping trips in the South Florida area should they wish to explore this abundance of choices. Our services encompass comprehensive presentations, featuring slideshows, shopping links, floor plans, and optional drawings for those who request and are willing to pay for them. Following the design phase, we proceed with placing orders and coordinating installation and staging.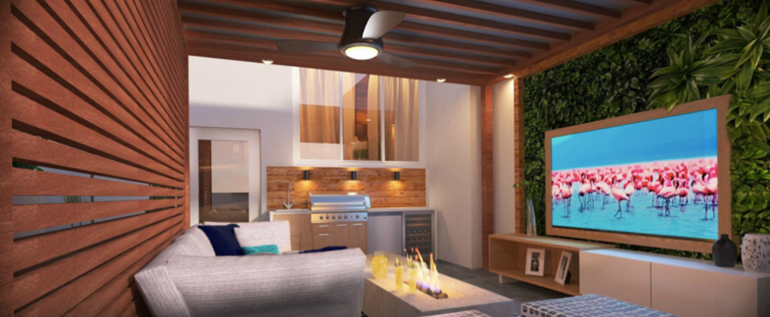 IBMJ, a renowned Interior Designer in Miami, specializes in accentuating interior spaces through the thoughtful selection of accent pieces, encompassing furniture, accessories, and color palettes. Our approach does not dwell on the room's intended purpose, architectural details, or exterior features. Instead, our skilled interior decorators collaborate closely with clients to discern their preferences, dislikes, color choices, and budget, enabling them to revitalize and transform their existing space.
Interiors by Michael J. is determined to stay with their clients as a source of confidence and organization throughout this process. Our ultimate goal is to guide you through the completion of your home while achieving the aesthetic you and your family are engaged in and looking for in your space. IMBJ designs for a variety of styles and aesthetics by applying the same design, business and ethics principles to each and every client across the board.