South Florida Home Remodeling & Interior Decorating
The art or process of designing the interior decoration of a room or building.
Interiors by Michael J., your choice for quality Airbnb Design Service in Hillsboro Beach, offers guidance through all phases of your project as we create a space that is welcoming to travelers. From your initial consultation via FaceTime or Zoom to your site visit and eventual install, our team works together to develop a space that responds to travelers wants and needs while creating a warm and inviting atmosphere. Our budget friendly designs and local sourcing practices allows you to begin welcoming visitors as soon as possible.
At Interiors by Michael J., we provide an affordable Airbnb Design Service for Hillsboro Beach clients so that you can begin accepting guests as soon as possible. Whether you accompany us as we source your furnishings from our local network of dealers, or choose our add-on services such as presentations with shopping links, slide decks, space plans and renderings, we provide unmatched service. When undergoing remodeling to get your property ready, we offer product selection and sourcing and work with your team to implement the design.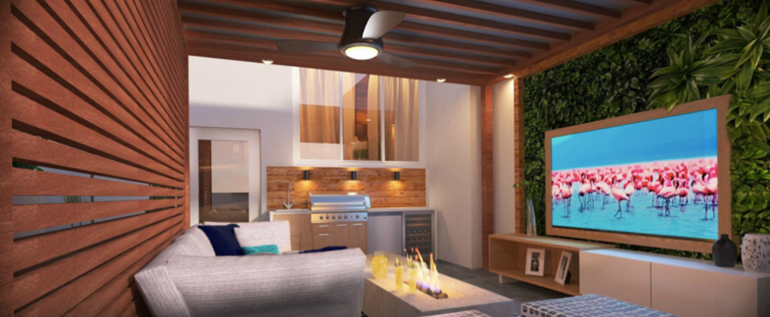 From luxurious retreats to modern homes and beach condos, IBMJ adapts to your needs with our Airbnb design service in Hillsboro Beach. We order and track your furniture and schedule installations accordingly and provide a bit of an added touch with our tried and true local recommendations for beaches, restaurants, and bars to add to your house manual. Creating cohesive designs that meet the wants and needs of today's savvy travelers, we go above and beyond to welcome guests to South Florida.
Interiors by Michael J. is determined to stay with their clients as a source of confidence and organization throughout this process. Our ultimate goal is to guide you through the completion of your home while achieving the aesthetic you and your family are engaged in and looking for in your space. IMBJ designs for a variety of styles and aesthetics by applying the same design, business and ethics principles to each and every client across the board.