South Florida Home Remodeling & Interior Decorating
The art or process of designing the interior decoration of a room or building.
Through hiring a designer for your Airbnb Home Design Services in Fort Lauderdale, Interiors by Micheal J. provides guidance through construction, remodeling and decorating projects to get your space ready to accept guests. Creating a warm and inviting atmosphere, we develop a home or specialty beach condo designs that responds to travelers wants and needs. Offering in-home consultations as well as virtual design consultations, ou budget-friendly designs incorporate local sourcing to allow you to accept visitors as soon as possible.
When undergoing construction as part of your Airbnb home design services in Fort Lauderdale, we also work with your Contractor or Architect to ensure that the design is properly executed. Creating a cozy and inviting space for your guests, we take care to use materials and finishes that stand up to repeated use and are well suited for use in short term rentals. We source materials from high end leathers and fabrics to wood veneers, acrylics and more, all selected to withstand the wear and tear of a short term rental.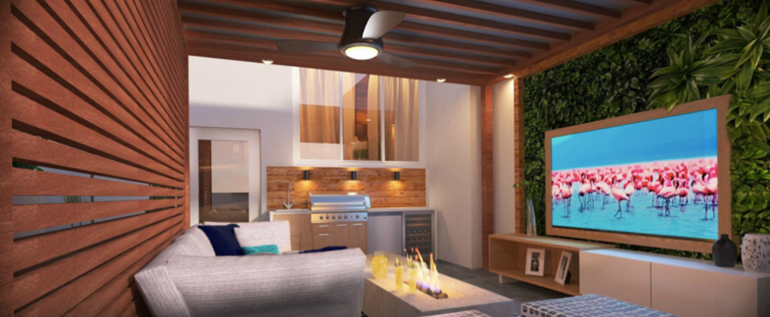 Beginning your Airbnb home design services in Fort Lauderdale with a free consultation, Interiors by Michael J. goes above and beyond to provide our clients and their future guests with a comforting home away from home. We provide trade pricing and source local in-stock furniture and accessories to get your space guest-ready. In tune with the local hotspots, we also provide a bit of insider information, listing the best restaurants, beaches, bars and local attractions for your guests to enjoy. Give us a call today to begin your design.
Interiors by Michael J. is determined to stay with their clients as a source of confidence and organization throughout this process. Our ultimate goal is to guide you through the completion of your home while achieving the aesthetic you and your family are engaged in and looking for in your space. IMBJ designs for a variety of styles and aesthetics by applying the same design, business and ethics principles to each and every client across the board.