South Florida Home Remodeling & Interior Decorating
The art or process of designing the interior decoration of a room or building.
Providing Airbnb Home Design Services in Hillsboro Beach, Interiors by Michael J. offers luxury at affordable prices. Selecting materials that are designed to withstand the wear and tear of short term rentals, our team creates a space to welcome your weary travelers. Outfitted with the latest wants and needs of savvy travelers, we offer a free initial design consultation via Zoom or FaceTime to learn more about your project before scheduling a site visit to gather measurements and information needed to finalize your design.
Thanks to our relationships with vendors across the industry, we source your furnishings and accessories as part of your Airbnb Home Design Services in Hillsboro Beach. Clients are welcome to join us at these showrooms, or they can choose our a la carte services that include full presentations with shopping links, slide decks, space plans and renderings. Creating a cozy and inviting space, we track lead times and schedule your installation to have your space ready for guests as soon as possible.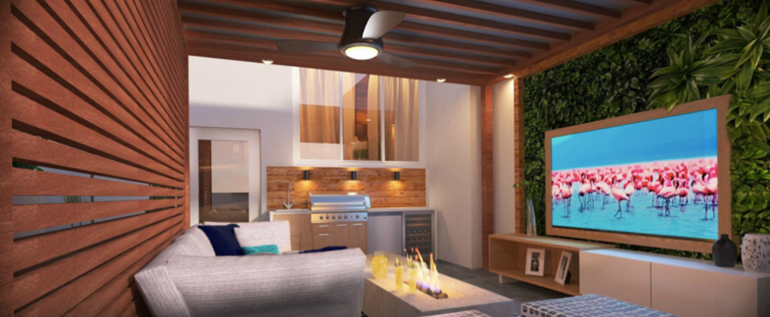 At Interiors by Michael J., we want your guests to feel welcome to the area, so as part of our Airbnb home design services in Hillsboro Beach, we provide a local perspective into local hotspots, restaurants, beaches, bars, and more. IBMJ goes above and beyond to provide our clients and their guests with a comforting home away from home. We source locally as much as possible to support local businesses and have your rental ready for guests as soon as possible. Give us a call today to learn more.
Interiors by Michael J. is determined to stay with their clients as a source of confidence and organization throughout this process. Our ultimate goal is to guide you through the completion of your home while achieving the aesthetic you and your family are engaged in and looking for in your space. IMBJ designs for a variety of styles and aesthetics by applying the same design, business and ethics principles to each and every client across the board.