South Florida Home Remodeling & Interior Decorating
The art or process of designing the interior decoration of a room or building.
Transform your living space with our home decorator service in Delray Beach, allowing Interiors by Michael J. to blend beauty with function for a space that meets your family's specific needs. Our team provides you with a free initial consultation via Zoom or FaceTime to learn more about your project and your personal style. Ensuring practicality and comfort with our designs, we conduct a site visit to gather full measurements of the space in order to complete our design.
Crafting a design scheme for your kitchens, living rooms, offices, bedrooms and much more, our home decorator service in Delray Beach can be utilized for both whole home designs and single space makeovers. With a la carte offerings that include full design presentations with shopping links, slide decks, space plans and renderings, we offer customizable options that allow our clients to be as involved as they like. Clients are also welcome to accompany us to our trade showrooms across South Florida as we source products and finishes for your home.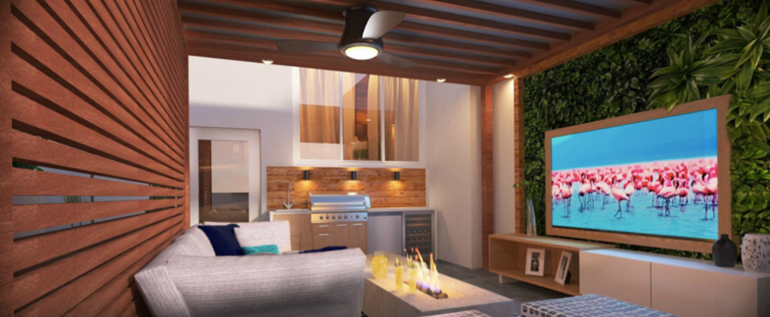 When it's time to execute your design, our home decorator service in Delray Beach will handle the ordering and tracking of your materials, scheduling installations as time requires. From furniture, lighting, and decor to accessories and window coverings, we connect your style with a design that is appropriate for you and your family. Designing for clients with a range of styles, we incorporate your personal style through furniture and accessories into a functional space. Call Interiors by Michael J. today to schedule your consultation.
Interiors by Michael J. is determined to stay with their clients as a source of confidence and organization throughout this process. Our ultimate goal is to guide you through the completion of your home while achieving the aesthetic you and your family are engaged in and looking for in your space. IMBJ designs for a variety of styles and aesthetics by applying the same design, business and ethics principles to each and every client across the board.