South Florida Home Remodeling & Interior Decorating
The art or process of designing the interior decoration of a room or building.
Interiors by Michael J., your choice for a quality Home Design Service in Hillsboro Beach, offers guidance through all phases of your project as we create a space that is comfortable for you and your family. From your initial consultation via FaceTime or Zoom to your site visit and eventual install, our team works together to develop a space that responds to your wants and needs while creating a warm and inviting atmosphere.
With our dedicated Home Design Service, Hillsboro Beach clients can be as involved as they'd like, even accompanying us as we source furniture and accessories with our valued trade partners. Providing selections, sourcing, and installation for lighting, decor, furniture, flooring, accessories and much more, our services and project management skills follow each phase of your project. IBMJ provides a la carte services including full presentations with shopping links, slide decks, space plans and renderings.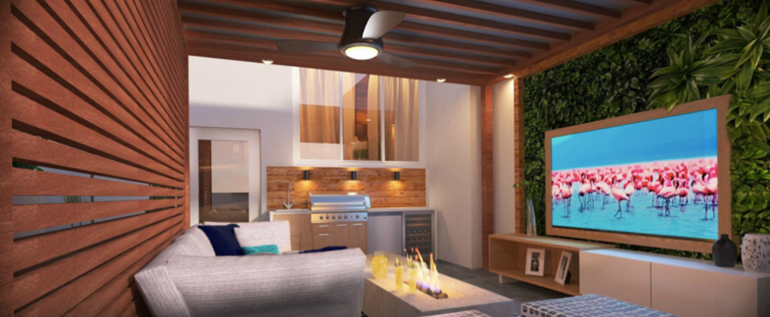 Beginning with your home design service in Hillsboro Beach, Interiors by Michael J. offers unmatched services for properties of all sizes, from luxurious retreats to modern homes and beach condos. We order and track your furniture and schedule installations according to material and furnishing lead times, spacing your install over multiple days if necessary. Connecting a stylish retreat with a budget friendly design, learn more about our services and call Interiors by Michael J. today!
Interiors by Michael J. is determined to stay with their clients as a source of confidence and organization throughout this process. Our ultimate goal is to guide you through the completion of your home while achieving the aesthetic you and your family are engaged in and looking for in your space. IMBJ designs for a variety of styles and aesthetics by applying the same design, business and ethics principles to each and every client across the board.