South Florida Home Remodeling & Interior Decorating
The process of selecting and sourcing furnishings, in order to space plan and stage those furnishings within a specific space.
Home Remodeling in Davie allows homeowners to transform their home into a dream space and with guidance from the team at Interiors by Michael J., the process will be organized and worry-free! When designing your space plan, we take into consideration the way that you live, work, and play, creating a design that effortlessly flows with your family's needs. Our services begin with a free consultation, either virtually or in-person, to allow us to best understand your wants and needs.
Offering guidance throughout the design and construction process, our team acts as your project managers, art directors and design consultants, whether coordinating with vendors or your contractor on the jobsite. Your contractor is responsible for permit approvals, but our team is there from start to finish. From approving finish samples to reviewing architectural drawings, our services for home remodeling in Davie encompass kitchens, bathrooms, flooring, windows and doors, molding and trim, and much more.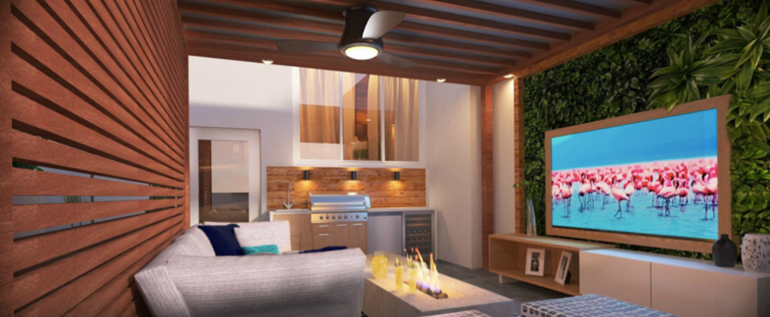 Offering our clients exclusive trade pricing and services to source yoru furniture, lighting, decor and more, Interiors by Michael J is your go-to resource when home remodeling in Davie to create your dream home or specialty beach condo designs. Your project can utilize our contractors or we can assist you with selecting a contractor and establishing and maintaining a project budget. Taking your space from house to home, we will elevate your space plan and bring together your overall design goal.
Interiors by Michael J. is determined to stay with their clients as a source of confidence and organization throughout this process. Our ultimate goal is to guide you through the completion of your home while achieving the aesthetic you and your family are engaged in and looking for in your space. IMBJ designs for a variety of styles and aesthetics by applying the same design, business and ethics principles to each and every client across the board.