South Florida Home Remodeling & Interior Decorating
The process of selecting and sourcing furnishings, in order to space plan and stage those furnishings within a specific space.
With Interior Decorating, Aventura houses can be transformed into comfortable, inviting spaces that meet your family's needs. At Interiors by Michael J., we begin each project with an initial consultation via Zoom or FaceTime to learn more about your space and your needs. Whether your style is minimalist or maximality, we carefully create a design that weaves your personal style into a space that functions for the way that you live, work, and play. We also conduct a site visit to gather all the measurements needed to complete your design.
Once we have our design strategy and plan, we can move into the aspect of interior decorating for Aventura projects that allows clients to be as involved as they would like. Clients are welcome to accompany IMBJ as we visit our vast network of trade showrooms across South Florida to source furniture, lighting, flooring, decor, accessories and all other components to complete your transformation. From selections to artwork, we curate a space that takes a vision and transforms it into reality.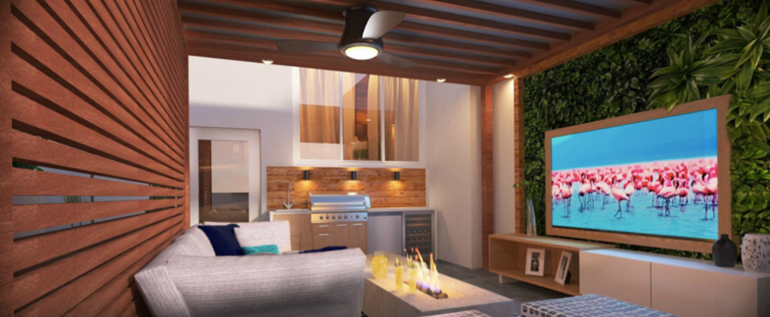 Taking advantage of our trade discounts and partnerships across the industry, we will also act as your liaison with your Contractor or Architect, ensuring that our services for interior decorating in Aventura and the design are executed properly. We will also order and track availability and delivery of your items, scheduling installation accordingly. With a la carte offerings that include full design presentations with shopping links, slide decks, space plans and renderings, we offer customizable options for budgets of all sizes. Call to learn more!
Interiors by Michael J. is determined to stay with their clients as a source of confidence and organization throughout this process. Our ultimate goal is to guide you through the completion of your home while achieving the aesthetic you and your family are engaged in and looking for in your space. IMBJ designs for a variety of styles and aesthetics by applying the same design, business and ethics principles to each and every client across the board.