South Florida Home Remodeling & Interior Decorating
The art or process of designing the interior decoration of a room or building.
Interiors by Michael J., your premier choice for Interior Design in Broward, provides top-tier design services for homes of all sizes. Whether we are transforming a single space or the entire home, or providing designs for your new construction or renovation, our team crafts not only beautiful but also functional and harmonious living spaces. Before a detailed site visit to take measurements and photographs of the space, we learn more about your wants and needs during a free initial consultation that is held virtually via Zoom or FaceTime.
Bringing our vast network of trade resources to your project, Interiors by Michael J. welcomes clients as we visit these showrooms to source your furniture, decor, lighting, plumbing, and other elements to complete the vision for your Interior Design in Broward. We also provide a la carte services that include full design presentations with shopping links, slide decks, space plans and renderings that allow clients to fully understand the design concept and vision for your space.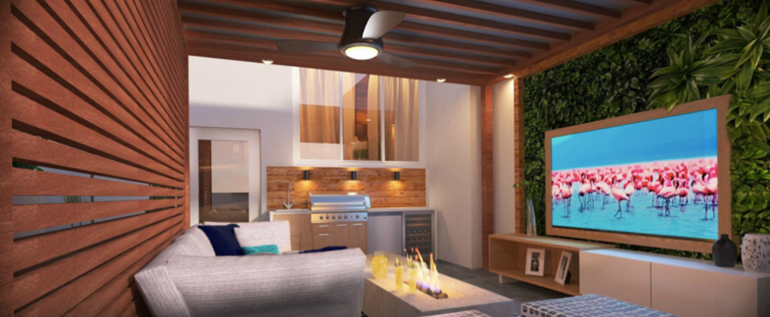 A standout choice for Interior Design in Broward, Interiors by Michael J. delivers a full design package for our clients. From design and sourcing to ordering and tracking delivery dates, we expertly manage the process and arrange installation days or days as needed. With an unwavering commitment to excellence and client satisfaction, we stand as the premier choice for exceptional interiors that combine the wants and needs of our clients with an artfully designed, functional space. Call today to learn more and schedule your free initial consult.
Interiors by Michael J. is determined to stay with their clients as a source of confidence and organization throughout this process. Our ultimate goal is to guide you through the completion of your home while achieving the aesthetic you and your family are engaged in and looking for in your space. IMBJ designs for a variety of styles and aesthetics by applying the same design, business and ethics principles to each and every client across the board.