South Florida Home Remodeling & Interior Decorating
The art or process of designing the interior decoration of a room or building.
Providing Interior Design in Hillsboro Beach, Interiors by Michael J. offers luxury at affordable prices. We offer a free initial design consultation via Zoom or FaceTime to learn more about your project before scheduling a site visit to gather measurements and information needed to finalize your design. Connecting a stylish retreat with a budget friendly design, we take care to provide an added personal touch for each space, layering furnishings and accessories with a functional floorplan to respond to your specific wants and needs.
Offering full service Interior Design for Hillsboro Beach clients, take advantage of our trade pricing and industry connections as we source furniture and accessories to transform your space. Clients are welcome to join us as we source products here in Southern Florida. When you are undergoing larger projects involving construction and finishes, we also act as your liaison with your contractor and architect to ensure that your design is implemented properly and that your vision is upheld.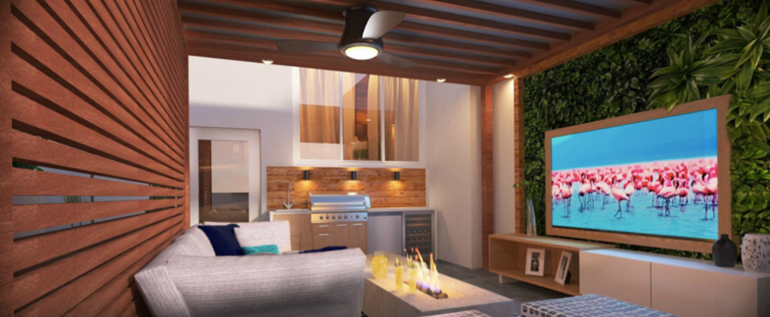 From luxurious retreats to modern homes and beach condos, IBMJ adapts to your needs with our services for interior design in Hillsboro Beach. Our a la carte offerings include shopping links, slide decks, space plans and renderings to allow you to fully understand your design. We order and track your furniture and schedule installations accordingly. Creating cohesive designs that meet the wants and needs of today's busy families, call Interiors by Michael J. today to schedule your consultation.
Interiors by Michael J. is determined to stay with their clients as a source of confidence and organization throughout this process. Our ultimate goal is to guide you through the completion of your home while achieving the aesthetic you and your family are engaged in and looking for in your space. IMBJ designs for a variety of styles and aesthetics by applying the same design, business and ethics principles to each and every client across the board.