South Florida Home Remodeling & Interior Decorating
The art of creating spaces that are attractive and functional, meeting client's needs.
Emphasizing a personal approach as your Interior Designer in Davie, Interiors by Michael J. will guide you through the process of remodeling or decorating, ensuring that your vision for your home becomes a reality. We focus on functional space planning, meticulous furniture placement, thoughtful color selections and artistic decorative accents for homes of all size and style. Beginning with your free initial consultation via Zoom or FaceTime, we learn about your project before scheduling a site visit to gather measurements and finalize the design.
With an eye towards detail to ensure that your space meets your wants and needs, Interiors by Michael J. is your top choice for an interior designer in Davie. With a la carte design options that include full design presentations with shopping links, slide decks, space plans, and renderings, we also invite our clients to accompany us as we visit our trusted trade showrooms across South Florida to source the products and materials to transform your house into a home.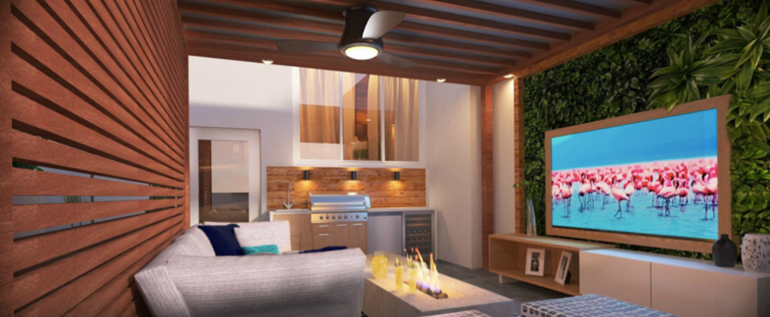 At Interiors by Michael J., we take pride in creating homes that are not just visually stunning but also deeply functional. Experience the difference of our unmatched services and choose IBMJ as your interior designer in Davie. From design and selection to tracking delivery timelines in order to schedule installations, our team offers comprehensive design services and guidance through all phases of your project, whether you are embarking on new construction, remodeling your space, or updating your furniture and accessories.
Interiors by Michael J. is determined to stay with their clients as a source of confidence and organization throughout this process. Our ultimate goal is to guide you through the completion of your home while achieving the aesthetic you and your family are engaged in and looking for in your space. IMBJ designs for a variety of styles and aesthetics by applying the same design, business and ethics principles to each and every client across the board.