South Florida Home Remodeling & Interior Decorating
The process of selecting and sourcing furnishings, in order to space plan and stage those furnishings within a specific space.
Interiors by Michael J. is renowned for going above and beyond for our clients while focusing on creating enduring connections. We are skilled Interior Decorators in Delray Beach that can create a home you'll enjoy. We take care of everything, from helping you select the best wood for the living room furniture to selecting the most important decorative items to give your house a beautiful appearance. All of our projects combine simplicity, usefulness, and beauty. Master bedrooms, modular kitchens, foyers, living rooms, and bathrooms are a few of the dream projects we've worked on. We pride ourselves on superior interior decorating skills, artistry, and uniqueness.
Our clients have nothing but nice things to say about our interior design work, making us one of the Interior Decorator firms in Delray Beach you can count on to create stunning interiors. Additionally, we have an outstanding design and décor alternatives for kid's rooms, home offices, study spaces, dining rooms, and other spaces. We promise a smooth, minimalistic design with lovely accent walls, lavish finishes, pleasing color palettes, focal spots, and creative textures. Choosing competent and reliable professionals is your most important decision about interior décor—we at IBMJ promise that your home will be designed by one of our experienced interior design teams.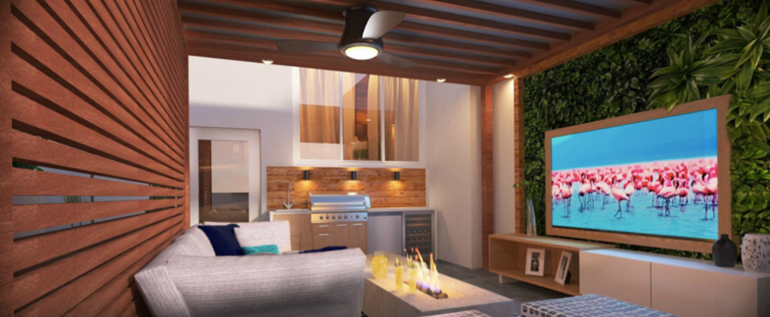 As your go-to Interior Decorator in Delray Beach, we furnish your space with your preferences in mind. Our main goal is to design the home's ambiance to complement the client's taste. Since we have many more local vendors to pick from than on the West Coast, we are more than delighted to shop with customers locally in SFL if they want to make a trip. We provide comprehensive presentations, including slideshows, shopping links, floor plans, and drawings (if desired and paid for). Next, we place an order and travel for installation and staging day. Naturally, many journeys may be required owing to lead times.
Interiors by Michael J. is determined to stay with their clients as a source of confidence and organization throughout this process. Our ultimate goal is to guide you through the completion of your home while achieving the aesthetic you and your family are engaged in and looking for in your space. IMBJ designs for a variety of styles and aesthetics by applying the same design, business and ethics principles to each and every client across the board.